(Fiction)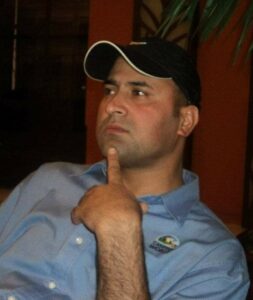 I don't know much about my birth neither I remember about my early days when I suckled my mother. But I remember it was extreme winter when days and nights both are usually cooler. I remember myself mingling in the farm shed with other lambs approximately of my age jumping here and there.
As I began to grow days of frigidity started to end slowly and there was much day light peeping into the farm shed through small holes and it's unkempt greasy window panes. It's here that I gained consciousness about myself, my being and my structure and state. Largely I began to visualize myself more by observing fellow lambs while we together used to suckle. By observing my little legs beneath it dawned upon me that I am dark in color. While other young ones with whom I grew were mostly fair in colour. There were many more eves in the shed who had conceived but I usually stayed around my mother so did the other newly born lambs.
With time I started to grow in strength and size and more joyus with pumping energy. And now was the time I started running in all the nooks of the farm shed. So did other restive lambs. And after every stretch of a brief run we quickly ended up suckling a quick burst of milk joyously. Followed by more energetic jumps and runs chasing one another as quick as we could.
But everytime I could notice a young lamb more like us on one side of the farm shed keenly watching us yet hesitant to leave his mother. After a while I decided to go near him though reluctantly. And while I reached near him he started sniffing me in fear but after a while we both started licking each other thoroughly and thus we came to know one another. While my color was dark brown I found him with full white complexion and deep blue eyes. Everytime I went near him he tried to hide behind his mother ewe.
Days passed by and our enthusiasm soared and we turned more and more energetic. And after finding a friend in him I usually used to stand next to him and together we suckled.
Snow started receding fast and winter lead us to a bright spring.
By now we were built strong and chubby as we fed exclusively on milk.
Suddenly hues started changing outside as there was more illumination into the farm shed and now our master more frequently visited us. The space inside our shed was more frequently cleaned, washed and dried.
And this was the time we first came to witness the world outside. It was still some snow there but the harshest part of the winter had probably ended.
More in coming days our master and his two little kids started visiting our farm shed as they watched us grow. Our master and especially his sons hugged us frequently. They spent regular Intervals holding us in lap and playing with us each day.
Now the spring season was fast arriving and suddenly snow outside had melted and with it green grass had started to grow quicker. Everytime our master opened the door of our farm shed we all tried to force our way out in the open.
Finally after spending more days in the interior running and chasing one another we suddenly found suckling our mother impossible. Our master had covered the breast with a cloth bag tied to the abdomen of the ewes. We tried our best to panetrate but couldn't.
By now we had grown up and gained some  weight. Our fun activities continued and we ran after each other in the farm shed. And meanwhile the reluctant white lamb too had changed course. It was now my best friend in the farm shed. His deep blue eyes used to charm me more than anything else inside the farm shed.
Only in the wee hours the bag tied to our mothers was briefly untied and we were allowed to suckle. This too only continued for a fewer more days and afterwards we were only fed fodder like other sheep in the farm.
And finally when more warmth spread and temperatures improved all the livestock was taken in open for grazing purposes. It was my first look at the world outside. Our master would spend his entire time with us seeing us graze. So did his two little kids who liked to play with me and my other lamb friend. They usually used to catch hold of him and observe his deep blue eyes with  contrast white skin. It was the master and his two little kids who later named and called my friend as "Billa" probably due to his deep blue eyes.
Daily now we used to be taken out for a graze in the nearby pastures and we started to spend much lesser time in the farm shed where we were otherwise born and grew up together. Initially each time we went out grazing we as young ones found it extremely hard to graze and cut the grass by our tender teeth yet with time we learnt the skill by observing our mother and other eves in the similar act. I and my friend Billa used to graze together and occasionally we used to run and jump together for a while in ecstacy after returning back to the herd. Billa too used to follow me everywhere the uphill pastures and we almost grazed together.
Our master with his two kids always looked  around us while were in open. And at dusk immediately after the sunset we were guided back towards home and into our farm shed.
Our master also had reared a dog who used to guard us while we grazed outside and it rested near our farm shed during nights. Barking at every slightest possible disturbance.
My friend Billa and me feared this dog most. He sounded very furious to us as we were too young for him.
For days continually we used to graze and come summer our master took us to the higher reaches outside his village. Here we stayed for days together and our master tented with us for nights and his dog guarded us from all sides.
Billa and me grew together. We grazed together. We rested together. And we were fond of each other.
Meanwhile we had grown young. And mothers no longer cared for us and we were left to fend for ourselves in the vast grazing fields.
Later after a long stay in the upper reaches our master brought us back to his house and we used to graze in the nearby fields only. Visibly the seasons had changed. It was autumn fall and the  grass had turned crispy and so had the leaves and other foliage around. Days were shorter in length. So now we were rested in our farm shed much earlier every evening.
My friend Billa and me together used to bask under the warm Autumn sun while we chewed the cud. And during nights in the farm shed Billa and me used to rest  together and very near to one another.
By now Billa and myself were good friends. Billa loved my company as much as I loved Billa's presence. We spent the autumn together in the farm shed and also the upcoming winter.
Post winter we were adults and were more mature and never ran after one another as we did in early childhood.
After winters were completely over our master again took us out in the nearby fields and his dog too accompanied us and guarded us from every predator.
Then summers arrived. Billa and myself had grown stout and and our hides had thickened. Billa unlike me had grown long curved horns too. He looked very masculine. Despite his threatening curved horns I still loved to be in close proximity  with Billa and often rested my head on his ribs.
The summers used to be good for us as we grazed late in the evenings and drank sweet fresh water in the nearby brook. While as winters always brought trouble to us. We were usually unkempt and ill attended during harsh winters. But in summers our master occasionally washed us in the brook behind his house. Billa and me used to jump into the brook with full strength. Our master and his two kids washed us with a soap and his sons enjoyed pushing us into water again and again. Billa had a thick white hide which shined more in the sun.
This summer our master took more care of us and kept us clean. We were frequently fed and washed regularly. Our farm shed was frequently cleaned so that we don't pick up dirt.
There were also frequent rains and we rested inside for days together. Once the rains stopped and sun shone brightly one early morning our master took us out of the farm shed. It was dark outside and we couldn't see anything clearly. Not even a blade of grass was visible.
All of us assembled outside and our master guided and drove us to the main street. We were bundled together and driven away from our farm shed. Billa and me stood close to each other while it continued to be dark. Our master too was accompanying us.
We were tired standing and pushing each other in the tightly packed space.
And it was first time that we were out for a journey. I kept watching Billa the very little he was visible to me. Sometime his horn piercing me in my face.
After a long travel light started to emerge  and penetrate us. Everything was visible now. Myself and Billa with the entire herd were being taken away by our master. First time we were hearing different kinds of sounds which were alien to us. A lot more noise that we were not used to in our village where our master lived and where we grazed. It was quiet there. The more we travelled more the sounds grew shriller. Everything seemed strange to us.
Finally we were taken out at a spot. It was a big busy street. Far away from our master's house and our farm shed. There were no brooks and nothing to graze not even a single blade of grass.
First time master had not brought dog along to guard us.
We all were kept in a corner of the street. It was huge rush everwhere. We hadn't seen such a scene earlier. Here too I kept pushing myself nearer to Billa. We stood together for a long time. Next to us at some distance were more sheep standing. But we were totally alien to them as where they. Feeling hunger we started searching for every little grass anywhere on the roadside. Almost nothing was available to eat.
We saw our master sitting near us. People came near to him. And he started rummaging through us pushing as well as pulling and scattering us here and there.
During the day we had seen our master handing over some of us to people mostly strangers. He was selling us to them one by one. By noon many of us were gone.
Meanwhile our master served us water on a very humid day. Billa and me struggled to have some of it as others pushed their way. By dusk only few of us were left now in the herd.
Billa and myself stood very close to each other. We knew we too may be sold out soon. And we may be separated for ever.  I tried to stick close to Billa. And I never wanted to drift away from him. I had grown up alongside him. We had opened our eyes together to this world. We had run and jumped together in joy in our early days.
Dusk was fast nearing. Billa sat down and I too sat only next to him. Only few of us were left now.
Suddenly my master pushed me up and then pulled me towards him. Billa stood there still.
Immediately I was hanged with a rope and weighed by my master. I thought Billa too shall be pulled by the master. But it was not to be. I looked towards Billa while still on the scale. He was nearly invisible to me in the dark. I called Billa in the dark. He replied to my bleat. Though he too couldn't have seen me in the dark.
My new master struggled to hold me. I never wanted to leave Billa. My new master tried a stick and a rope to pull me towards him. I kept calling Billa. I bleated repeatedly towards him. Billa too replied to my every bleat with a "baa".
Meanwhile my new master bundled me into a vehicle. I kept calling Billa in the dark. And Billa matched my voice and responded to my every call.
Steadily I was taken away in the dark. Away from Billa. And in the din I again tried calling billa last time. There were no more replies to come.
Billa could no more hear me.
After a while I was unbundled and deboarded next to a big house by my new master. He hurriedly pulled me inside his house and closed the gate. It was all new and strange to me.
My master tied me to a rope just adjacent to his house. But soon I again tried in vain to bleat aloud and call Billa.
Hearing my bleats the kids of my new master came out visibly to see me. They were too excited to see me tied in their compound. I could see their happy faces. They tried to feed me in the dark. But once tired they gave up and went back inside.
I stood the night in open and kept calling Billa. Suddenly their were replies to my bleats from a distance. I could hear "baa" "baa" from the other side of the wall and beyond. They were not of Billa. But I could comfort myself that atleast I wasn't alone here.
Interestingly there were more intense replies to my bleats at the break of the dawn.
I could see my new master early in the morning attending to me meticulously. I was very much tempted towards his lush green garden and the colourful foliage around. But my master snubbed and disallowed me to even have a sniff at his garden.
I had spent entire night in open. And first time without my friend Billa.
I was thirsty too.
After sometime my new master alongside his kids kept a water pot near my side and brought some green twigs. Immediately I stood up and responded to the gesture. His kids adored me and delightfully fed me leaves.
It was no ordinary day. There was lot of buzz around and hustle bustle early in the  morning. I could feel the "scent" in the air.
As I heard bleats and "baa" nearly from every house I realised it might be a "special day" for them and to my new master as well. In every house there was a loud audible bleat.
For I realised the purpose my new master had brought me here.
Few more hours I kept standing near the house of my master tied to a rope. And I patiently started chewing my cud.
Thinking deep why my actual master had  brought us here from the farm shed  including me and Billa ?
And why my new master purchased me hurriedly….? As I kept missing my best friend Billa.
Maybe they have to "slaughter" me and other sheep around who too are bleating curiously.
I tried to find out.
Meanwhile my new master came adorning new clothes. He stood in front of me and kissed my forehead. He kept staring at my face with tearful eyes.
He was all respectful.
Suddenly the gate next to me banged. There entered two people hastily with sharp edged knives in hand. I could see them clearly.
They seemed to be in great hurry. And I realised that the "end" was nearer. I wished deep inside if I could see Billa once more. I bleated loudly in air holding my head high. There was only silence in return.
Firmly a rope was being tied to the ceiling above me and I saw knives being sharpened next to me. I tried to "free" myself but couldn't.
Shortly I was caught hold of by these two men.
My legs were held strongly as I was laid down.
Before they could strike their knife on my throat I could see my new master and his kids in tears bidding me a tearful adieu.
I could hear prayers and holy verses being said aloud by my new master. He came nearer and touched the knife being held by the other man.
The knife was pressed hard upon my throat with "Bismillah Allah u Akbar".
And I realised I had been choosen for the "sacrifice".